When it comes to pellet grills, the question of Pit Boss vs Traeger is as old as time itself. These companies make top-quality pellet grills – from grilling to roasting to even baking, almost nothing is impossible for the grills made by these companies. That's why they dominate the pellet grill market with their quality grills and grill products.
Image
Pit Boss
Traeger
Name
PIT BOSS 71700FB Pellet Grill, 700 Square Inches, Black
Traeger Grills Pro Series 575 Wood Pellet Grill and Smoker with Wifi, App-Enabled, Black, Large
Item Dimensions LxWxH
24.8 x 22.05 x 43.11 inches
Pit Boss
Image
Name
PIT BOSS 71700FB Pellet Grill, 700 Square Inches, Black
Item Dimensions LxWxH
24.8 x 22.05 x 43.11 inches
Since there is often dispute about which is a better grill manufacturing company, in this article, we will find out exactly which one is the better option for you when you are purchasing a pellet grill.
Factors To Consider When Choosing Between Pit Boss And Traeger.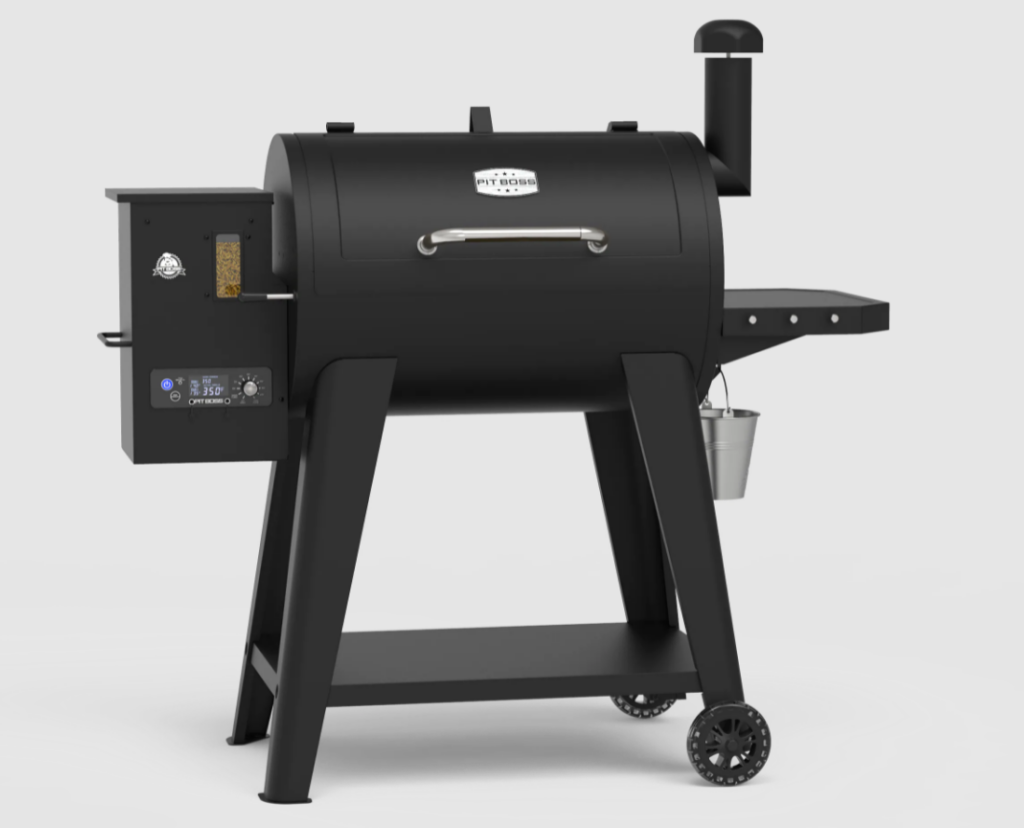 Choosing a pellet grill is not an easy task, and several factors come into play here that dictate if you make the right choice when selecting your pellet grill. When deciding which pellet grills are better between Pit boss and Traeger, consider these factors first and understand how important they are to you –
Temperature control.
When you get a dedicated pellet grill for yourself, it is necessary that the grill comes with several temperature control settings that allow you to accurately control a grill's temperature as per your cooking preference. It is also essential these grills have the tenacity and insulation to retain the heat and keep it inside the grill without letting it out.
While both Traeger and Pit Boss offer excellent heat retention inside their grills, the dedicated controls for controlling the temperature are superior in Traeger. Traeger offers knobs with smaller increments which means you can accurately increase or decrease the temperature in 15F or even 5F increments. On the other hand, Pit Boss offers much larger increments of 25F, which can make controlling the heat quite a mess.
Temperature range.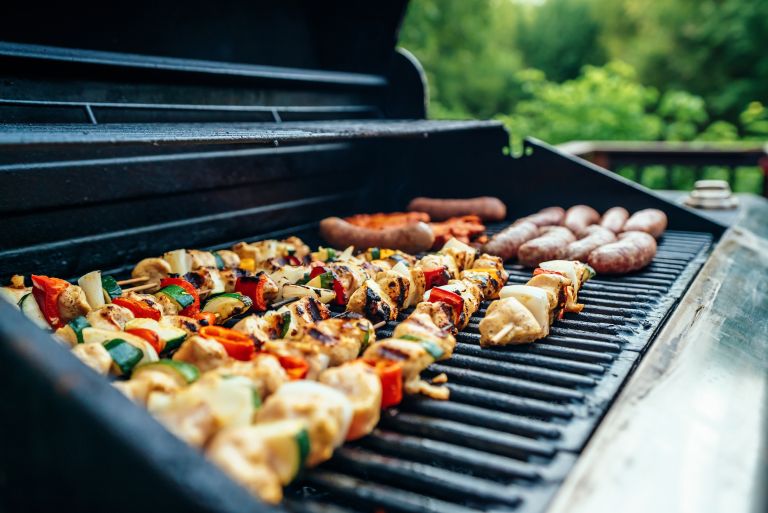 The temperature range that your pellet grill can handle dictates what type of meat and cooking options you have. A grill with a more extensive temperature range can cook more types of meat in several different ways, anywhere from smoking to searing.
Most Traeger grills have a smaller temperature range than Pit Boss grills despite being significantly expensive. This means that you get more cooking options with a Pit Boss grill than you would get on a Traeger pellet grill – unless and until you are ready to spend tons of extra money on their premium models.
Cooking area surface value.
The cooking area surface of your grill decides how much food you can cook on the grill. A larger surface area allows you to cook multiple food items simultaneously without any significant problem.
Comparing the cooking surface area between Traeger and Pit Boss is hard because they come in every industry size available on the market. However, it is Pit Boss that offers you more space at a lesser price. If you deal with a large quantity of food or want to cook separate food items separately without spending much, Pit Boss can be the perfect option for you.
Hopper Capacity.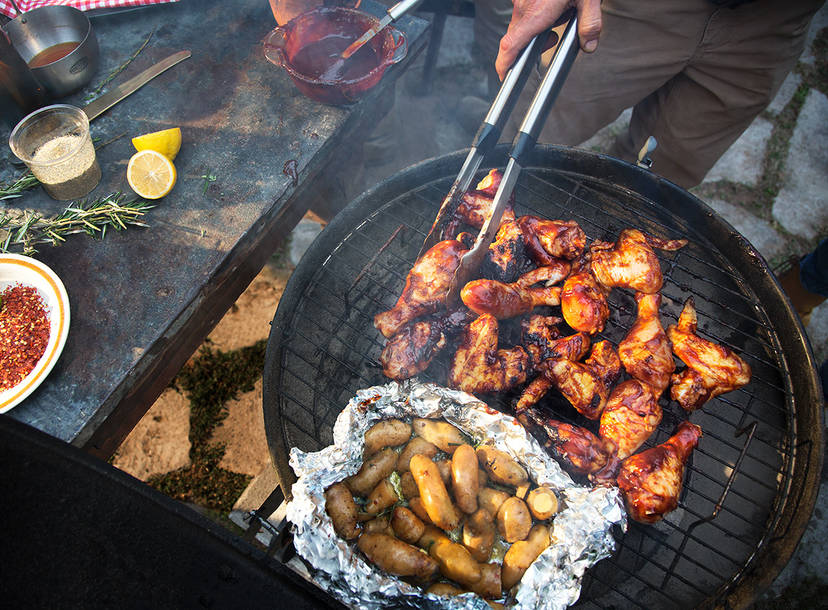 A hopper in a pellet grill is where you keep all your wood pellets. The bigger the hopper, the more spacious it is and thus the more storage it has. A large hopper capacity is especially useful because it allows you to store much more wood pellets inside the hopper without refilling it again and again during your grilling adventures.
Pit Boss again takes the cake on this one because most of their models have a larger hopper capacity than most of Traeger's models. What's more, many people complain that they can't fill their Traeger hoppers with an entire bag of wood pellets and that they always end up with some leftover pellets.
Extra features.
Having extra features on your grill is purely out of convenience. If all you want from your grill is a simple and straightforward grilling experience, then you needn't concern yourselves with extra features. However, they can come in especially handy and convenient for those that need them inside their grills.
Traeger is the best solution for these individuals as it offers a number of extra features with its dedicated app and WiFIRE technology that allows you to control their grill's cooking functions and temperature remotely. Pit Boss has no such extra features, and the only modern feature it has going for it is its LCD display.
Top Pit Boss vs Traeger Grills – A Detailed Comparison.
Top Pit Boss Grill – Pit Boss 700FB Pellet Grill.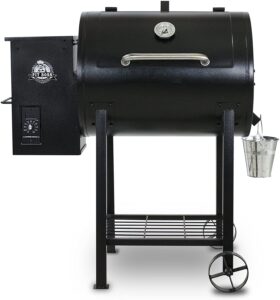 The Pit Boss 700FB is one of Pit Boss's best, yet one of their most basic, pellet grills. It's not loaded with the latest state-of-the-art grill features that can take your grilling experience to the next level, nor does it have dedicated parts for handling meat, such as meat probe ports.
That being said, its simplicity and ease of use are what make it the best choice for beginners and people who don't want to spend extra just for the features. With the 700FB, you get a pellet grill that is absolutely banging on the buck when it comes to price.
Various functions like setting the temperature and grilling the meat are designed to be seamless and extremely straightforward with this grill. It also has a unique setting of "smoke" that automatically stops smoking your meat after a set amount of time. By adjusting various settings, you can create an environment that produces lots of smoke at minimal temperature to get the perfect smoked meat.
The settings can be annoying to deal with at first glance, but once you get used to them, you will be able to utilize 100% of the grill's potential. Perhaps the shining grace of the Pit Boss 700FB is that it has a dedicated sliding panel smack middle in the center of the heat deflector. You can easily open this up, and doing so allows you to get direct access to the burning flames in the grill. You can use this heat and flames to sear and roast your meat exactly as you would do on charcoal or a gas grill if you so prefer it.
Features:
The area of cooking – 442 square inches.
The area of secondary cooking – 225 square inches.
Pellet capacity – 20 lbs. of wood pellets as per your choice.
Range of temperature – 180F to 500F.
Steel construction specially made of 14-gauge.
Cast iron grids that are specially covered with porcelain.
Dedicated LCD display.
Warranty of 5 years.
Pros
Various options for broiling and searing.
Storage shelf on the bottom.
Grates that are made from quality cast iron.
Cons
Can't control the thermostat temperature precisely once it's over 250F.
There is minimal clearance under the upper grate.
Can't connect meat probe thermometers to check the temperature.
The steel wheels attached to the grill are significantly noisy.
Top Traeger Grill – Traeger Grills Pro Series 575 Wood Pellet Grill.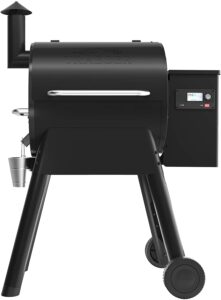 When it comes to integrating modern features, Traeger beats everyone in the market with its innovative grills that are designed to work with the latest technology. The Traeger Pro 575 is no exception to this rule and has a number of innovative features, such as the WiFIRE technology that allows the grill to be connected to your smartphone device anytime you want. You can activate and adjust the settings of the grill all from the comfort of your home on your smartphone.
The grill is significantly more expensive than Pit Boss, but those that are looking for today's modern features will find that the additional price is justified in Traeger Pro 575's case. However, it's also missing a few crucial features that are present in the other series, such as double-wall insulation and additional pellet storage capacity that could have been easily added to this grill.
Regardless, the grill offers one of the most unique ways of cooking with its 6-in-1 grilling options that can do everything from smoking to braising meat for you. Traeger is one of the most well-known brands in the pellet grill industry, and you can rely on their reputation as an indication of their quality. That being said, the pellet grill is known to have quality issues from time to time, and the company also seems to have terrible and unresponsive customer service.
Features:
Size of main cooking area – 418 sq. in. & 570 sq. in.
Size of second cooking area – 154 sq. in. & 210 sq. in.
Capacity of hopper – 18 lbs.
Range of temperature – 160F to 500F.
Dedicated PRO controller.
Dedicated meat probe.
WiFIRE technology.
Dedicated app.
Warranty of 3 years.
Pros
Steel construction that is specially coated in powder.
Excellent chimney and design.
Cons
Less warranty compared to Pit Boss.
Lacks notable features from other series.
Reduced hopper capacity.
No storage options on the lower shelf.
Final Thoughts.
If you are looking for a budget option that can fulfil all your cooking needs with simplicity and seamlessness, then you might want to go for Pit Boss because that's what their grills excel in. However, if budget is not an issue and you don't mind spending more to get additional features and better functions for your pellet grill, then Traeger might be the perfect option for you.
We hope this article was helpful for you in finding out the best pellet grill company for yourself and solving the question of Pit Boss vs. Traeger once and for all. If it was, please consider following our website for regular updates as it will help us out immensely.
Check out some other picks from Amazon also:
Pit Boss Grills PB100P1 Pit Stop Single-Burner Portable Tabletop Grill , Grey
322 square inches of stainless steel cooking grids
Stainless steel body and hood with dome thermometer and latching hood
10, 000 BTU stainless Steel "U" shaped burner operates on 1 lb cylinder
Folding stainless Steel legs for easy portability
Push-button ignition and lower grease tray slides out for easy access
Sale
PIT BOSS Grills 77550 5.5 Pellet Smoker, 850 sq inch, Copper
Monitor internal temperatures with digital LED readout and meat probe
Five porcelain coated cooking grids, 1548 sq in. Includes porcelain coated water pan and heat Deflector
40+ lb hopper capacity with pellet Purge. 24+ hours of use.
Fully programmable 150 - 450 temperature range
Auto-start 300 watt igniter with auto shut-off
PIT BOSS 77260 PBVPS1 Smoker, Black/Copper
Cooking Surface: 757 Square Inches
Number of Cooking Racks: 3
Control Type: Dial-In Digital Control with LED Read-Out
Temperature Range: 150° - 375°F
Included Meat Probe: 1
PIT BOSS PBV3P1 Vertical Pellet Smoker, Copper
Monitor internal temperatures with digital LED readout and meat probe
Four porcelain coated cooking grids, 901 sq in. Includes porcelain coated water and heat Deflector
40+ lb hopper capacity with pellet Purge. 24+ hours of use
Fully programmable 150 - 450 temperature range
Auto-start 300 watt igniter with auto shut-off
Traeger Grills Pro Series 34 Electric Wood Pellet Grill and Smoker, Bronze, Large
Never use gas or charcoal again: cooking with wood just tastes better. Traeger created the original wood-pellet grill as the ultimate way to achieve...
Versatile barbecue cooking: hot and fast, or low and slow, the Traeger Pro Series 34 pellet grill offers 6-in-1 versatility to grill, smoke, bake,...
Precision temperature control: The Digital Pro Controller rocks Advanced Grilling Logic, which maintains a +/- 15 degree F temperature control to...
Sturdy and Durable: Powerful steel construction and durable powder coat finish, easy to clean porcelain grill grates and all-terrain wheels
Large cooking capacity: 884 sq. in. cooking capacity that can accomodate 8 chickens, 7 racks of ribs or 40 burgers
Traeger Grills Ironwood 885 Wood Pellet Grill and Smoker with WIFI Smart Home Technology, Black
NEVER USE GAS OR CHARCOAL AGAIN: Traeger created the original wood-pellet grill as the ultimate way to achieve wood-fired taste; The Ironwood 885...
CONNECTED HOME TECHNOLOGY: WiFIRE technology connects your grill to home WiFi and the Traeger app allows the user to control the grill from anywhere.
VERSATILE BARBECUE COOKING: The Ironwood 885 pellet grill offers 6-in-1 versatility to grill, smoke, bake, roast, braise, and BBQ all on the same...
THE MARKET LEADER IN PELLET GRILLS: The Traeger Ironwood is the best-selling pellet grill; The upgraded the Ironwood with D2 drivetrain starts...
BUILT FOR FAMILY COOKING: 885 sq in of grilling space that can accommodate ten chickens, or seven rib racks, or nine pork butts effortlessly; The...
Traeger Grills Tailgater 20 Portable Wood Pellet Grill and Smoker, Black, 300 sq in
NEVER USE GAS OR CHARCOAL AGAIN: Traeger created the original wood-pellet grill as the ultimate way to achieve wood-fired taste. The Tailgater is our...
PRECISION TEMPERATURE CONTROL: The Digital Arc Controller maintains a plus/minus 15 degree F temperature control to guarantee precision grilling, and...
Take your grill and your wood-fired BBQ wherever you go. Whether it's your truck tailgate, the parking lot, out at the campsite or anywhere your...
EZ fold legs, a grill capacity of 300 sq inches, and capacity for 12 burgers, 3 racks of ribs or 2 whole chickens
6-in-1 versatility to grill, smoke, braise, roast, bake, or BBQ